Process
Work process in GVS system is ISO-9000 based. To achieve highest quality GVS has strict internal regulations and strict quality assurance procedures. Main goals of process design are managibility and efficiency to achieve high quality products and competitive price.
Production process
GVS system implemented well-known production process, involving: raw material incoming inspection, production preparation, phased production operations with interphase inspection for each operation, full function test, burn-in test, final inspection and packing. Associated activities are production control, technology procedure, repair and documentation center.
All activities in production are performed according to printed technical instructions and at written work order. Management receives full feedback information about production status.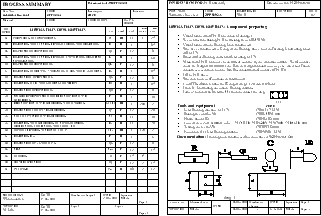 Development process
GVS established and verified development process for the development of electronics (hardware), as well as for software development.
Development process (processes) follow technological and organization changes and also needs of GVS system. Process is strictly controlled not to become bureaucratic, but to contribute to quality and to reduce development time.
Software development process is designed according to SEI CMM development model and high level of SEI CMM classification is achieved. GVS had chosen V-model of development process and adopted it to GVS specific products and technologies.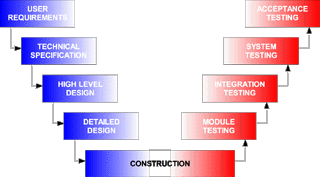 Quality assurance
Special attention in development and production process is paid to quality assurance. Basic principle applied throughout GVS system is that quality assurance is performed on several levels, and firstly on the lowest level, that is, on the smallest parts, that are integrated into higher-level assemblies. That way, the percentage of problems entering final products (in production) or final solutions (in development) is reduced, and the, undoubtedly more complex, quality assurance on the higher levels is simplified.
Quality assurance is performed by trained personnel, according to internal rules and procedures, with certain level of freedom to implement their own technical knowledge and experience. No job is accepted as finished until all the remarks of quality assurance personnel are resolved.
Environment
GVS actively demonstrates it's commitment to the environment by selecting ecologically safe technologies and detailed automated inspection of all materials that are transferred from GVS system to the environment. Automated water purifying system is used in the PCB production line.
GVS plans in the near future to start activities directly aimed to contribute the protection of the environment, like developing electronic test & inspection equipment for remote measurement of the pollution level, and also research on the influence of electromagnetic radiation to the environment.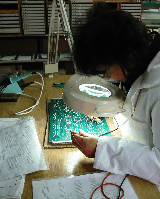 ---